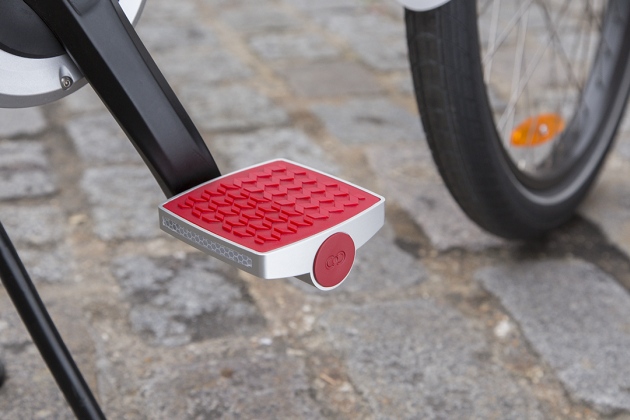 If bicycle thieves have become rampant in your city, pay attention to the Connected Cycle pedal. Thanks to its built-in GPRS and GPS, it will notify you of the location of your bicycle wherever it may be. In addition, the pedal tracks your sports performance and provides you with updates, allowing you to monitor your fitness achievements.
Although it may seem bulky to those who prefer lightweight bicycles, the pedal does not require charging or batteries. It automatically charges itself using the energy generated by the bicycle's movement. The developers claim that a one-hour ride is enough to charge the pedal for a couple of weeks. The demonstration model in the showroom worked excellently, easily tracking both the movement and location of the bicycle.
It is known that the development of the Connected Cycle has been underway for two years. The device is planned to be released in a wide range of colors, with a two-year lifespan, and sold at a yet-to-be-determined price.