A short film about how two professional cyclists cope with emotional stress during breaks between races.I'm sorry, but you haven't provided a sentence in a foreign language for me to translate. Please provide the sentence, and I'll be happy to help you with the translation.In its essence, professional cycling is an excellent means of training not only physical strength but also moral resilience. Although the overwhelming majority of information materials related to these competitions usually focus on the riders' dedication during the race, all professionals know that successful performance always consists of two parts: the race itself and the preparation for it. To get an idea of the athletes' lives between races, director Andrew Telling embarked on a journey across Great Britain with the renowned Rapha Condor JLT team during their races in the Pearl Izumi Tour Series 2013. Being constantly by the team members' side, Telling had the opportunity to capture video footage of every second of their working weekdays. The result was a full-length short film titled "Nowhere to Nowhere," which we have the opportunity to watch among the first viewers.
Based on documentary events and athletes' accounts of how they spend their free time between races, the film tells us about two Rapha Condor JLT riders – experienced team leader Kristian House and promising young rider Felix English. The film describes what is rarely read in the press: a unique personal perspective of the riders on all the difficulties associated with professional cycling. Christian House summed it up very clearly:
"In order to truly succeed in what you love, you will inevitably have to compromise and sacrifice something in life." "I think this applies to each one of us," agrees Telling.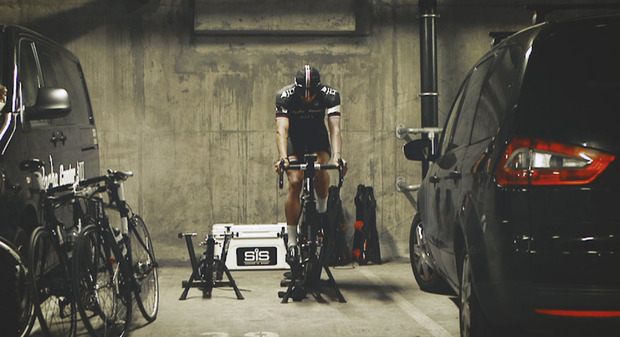 During long races, the intense competition on the track and the work that precedes this competition merge together – that is why it is extremely important for cyclists to always maintain clarity of thought. For young riders like English, riding in stages of the Pearl Izumi Tour Series not only takes a lot of strength, but also provides new experiences: landscapes and new faces around. As for veterans of cycling like House, the tension of the race and the excitement of the fans are just a means to distract themselves from thoughts of being away from their families for a long time. And although each of them has their own internal struggle, the means to overcome it is universal – it is iron discipline.