You can't hide from the truth – I have reached a certain age. I have switched from sneakers to more sturdy and springy footwear, adapted to progressive lenses, and even come to terms with the fact that I have more hair in my nose and ears than on the top of my head.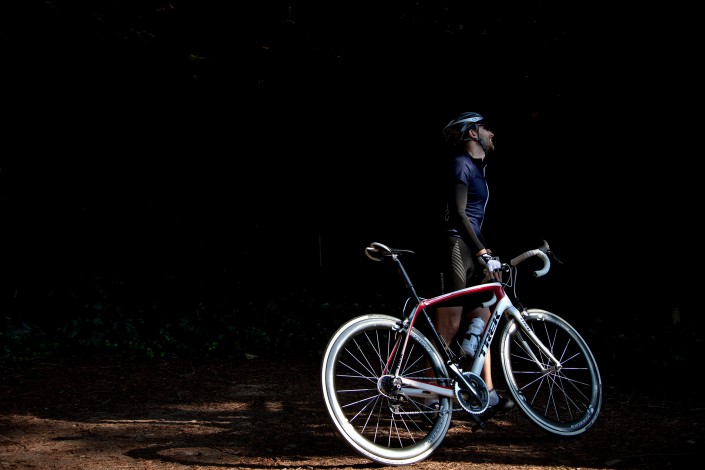 But I would have never thought that I would consider changing my hard, fast, racing bike for a more comfortable bicycle. The company made me change my mind.Trek with their new Domane."A frame equipped with road unevenness damping technology will help preserve my old bones on long trips.
Road bikes are more comfortable and stable than traditional road bikes. Their top tube is usually shorter, and the steering column is longer, as is the wheelbase, which provides a position of the handlebars closer to the cyclist. They are also called "classic" bikes – designed for long rides on bad roads in bad weather – like, for example,"The translation of "рама Specialized Roubaix" from Russian to English is "Specialized Roubaix frame.", on which Tom Boonen achieved a convincing victory in the stunning race Paris-Roubaix last year.
How did Trek decide to soften road bumps? With the help of IsoSpeed technology – a fork that separates the seat tube from the top tube, thus reducing the impact of rough roads on the cyclist's body.Reaching the seat tube, the top splits into a "Y" shape, and two thin tubes go to the rear hub. The seat tube is located right at the fork. It is secured with a hinge, allowing it to move forward and backward. Below the attachment is a resilient elastomer pad that absorbs vibrations.
At first, I was skeptical about this. I thought that this rubber band would not only make the frame less rigid but also make my rides more boring. It only took a couple of rides to dispel any doubts – the Domane is very fast.
The seat tube junction, combined with the front IsoSpeed fork, certainly reduces discomfort on rough roads, but not to the extent that you relax and get bored.
Usually, I prefer stiffer bikes like the Madone, TCR Advance, or Cervelo R5, but it turns out that the Domane is also quite stiff and agile enough that you don't want to turn back home. I rode through our hilly terrain without any desire to switch to another iron horse. By the time I had ridden for 4 hours – by this time I am usually quite tired – I still felt quite lively and eager to continue.
The Domane I had for testing was equipped with a Shimano 7900 Dura Ace groupset and Bontrager Aeolus 5.0 carbon wheels. And although I wouldn't mind trying out the new Dura Ace groupset (which I haven't tested yet) and Reynolds carbon rims, the Domane I had for the time being was also excellently equipped. The gears are precise, the brakes are reliable, and pedaling is a pleasure.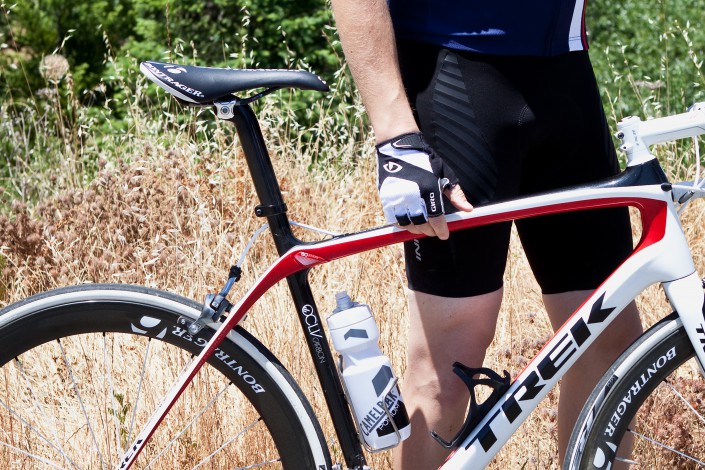 Perhaps Trek got into road bikes a bit late, but I believe the wait was well worth it. Domane is not the bike I would choose based on the criteria of this category or if my rides were short and fast-paced. But it remains fast, while smoothing out the most annoying bumps and cracks. Pros:The fork under the saddle and the front IsoSpeed fork absorb the most unpleasant road irregularities, thus protecting you from bumps that you didn't have time to react to. Comfort throughout the day – and at the same time, you feel more like you're in a sports car than in a cozy chair. The technology is unobtrusive, repairable, and doesn't look complicated.Cons:Ropes make a lot of noise. Choosing a saddle for such technology remains a mystery – the Bontrager saddle left my rear end wanting better.