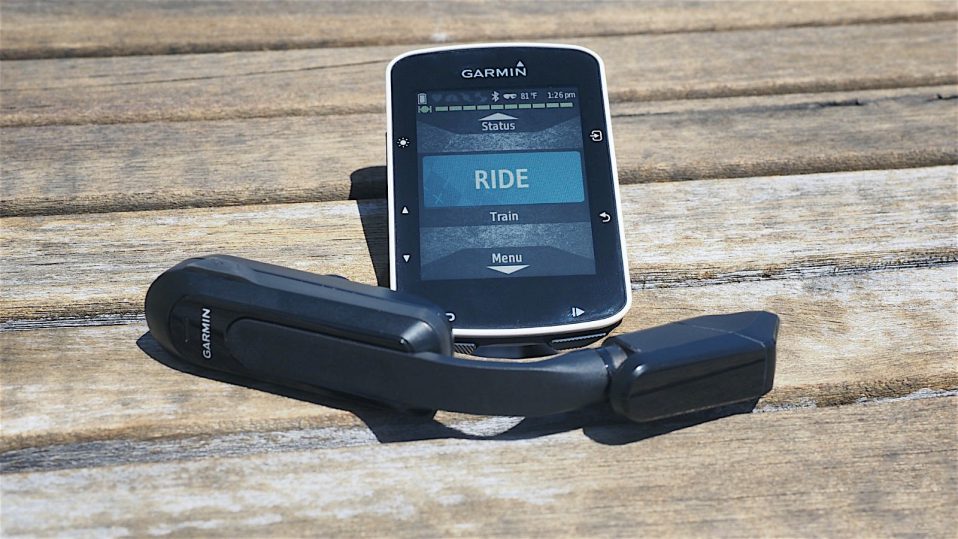 As a rule, the more you invest in your hobby, the more difficult it becomes, and bicycles are no exception. You can buy a cheap Huffy, and it will perform the same function as an expensive street racing bike that costs 100 times more. But will it be as effective? Unlikely. The same goes for bicycle "peripherals": you can track information about your current ride using a mini-computer attached to the handlebars, but you have to constantly look down. Or you can attach this miniature Garmin monitor to your head, which costs $400 – it allows you to view telemetry data without taking your eyes off the road for a second.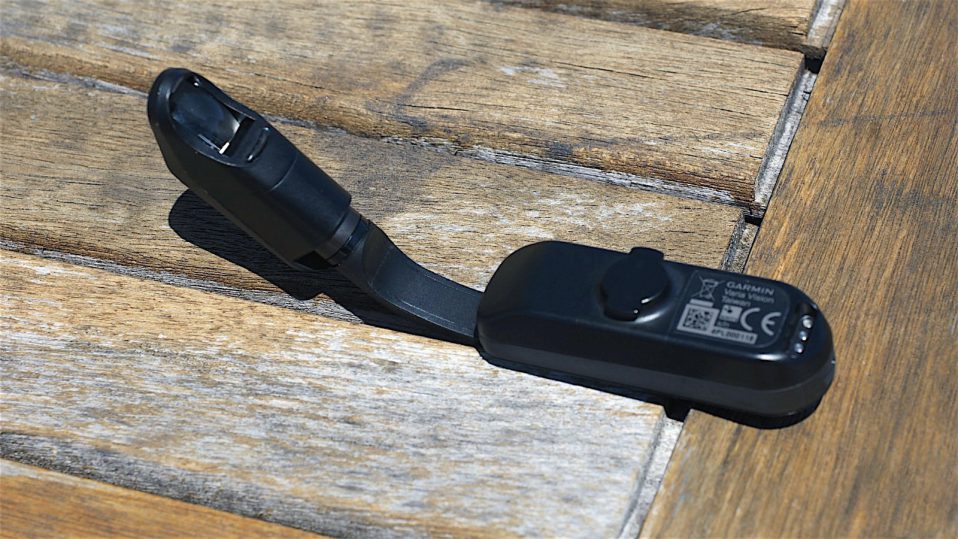 The miracle device is called Varia Vision, and it is a new product in the line of bicycle accessories that use ANT+, a wireless technology for data exchange between devices. Vision is a HUD display used in conjunction with a bike computer, and currently it can only work with Garmin devices. I tested it with the Garmin 520 computer, but it is also compatible with the flagship Garmin 1000 model. Additionally, there is a possibility that in the future, some ANT+ enthusiasts who understand its operation will be able to integrate Varia Vision into their own computers. Furthermore, if you already use Varia Rear Radar, Vision will also display warnings about approaching vehicles in addition to the standard set of speed, distance, and performance information provided by the computer.
The device weighs a mere 29.7 grams, can operate for 8 hours on a single charge, and can be attached to almost any sports sunglasses. It consists of two components – a base plate that attaches to the glasses frame and a "claw" with the HUD display that inserts into this plate. The screen resolution is 428 by 240 pixels, and the display automatically changes orientation (Vision can be attached to both the left and right frames) when the device is turned on. However, my experience has shown that if you place the monitor on the left, it completely blocks peripheral vision from that side, which can be inconvenient, for example, when overtaking other cyclists and looking over your left shoulder to see if there are any cars behind you.
Furthermore, Vision specifically requires sports sunglasses for use. The first time I attached Vision to my stylish Ray-Ban Wayfarers, everything worked fine, but the position and orientation of the device were far from ideal. The "claw" with the screen can only move 80 degrees and cannot be moved downwards, so if the glasses frame sits high relative to the lens, part of the field of view will be blocked by the lower part of this "claw".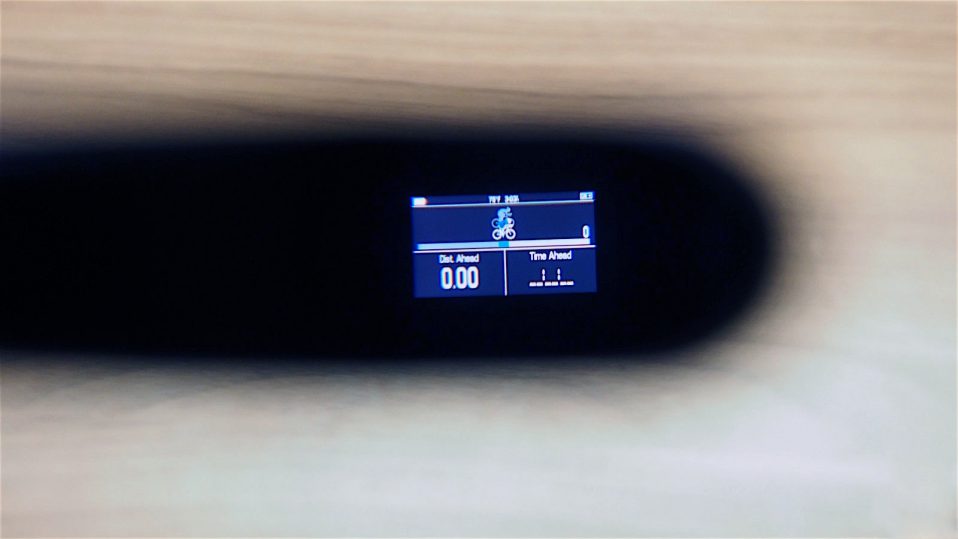 As for the LED display itself, it works great. Excellent clarity, brightness, and interface navigation. The screen is controlled by swiping forward and backward on the Vision device, and the screen is easily visible even through dark and polarized glasses. However, you need to get used to it because when both eyes are open, the image doubles, and you start to see translucent data overlaid on reality, which can be a bit unsettling. However, if you acclimate to it, this discomfort gradually disappears.
In addition, I had to struggle with the setup – like all devices of this type, Vision proved to be quite temperamental when I tried to connect it to my bike computer. I spent half an hour cursing and praying for everything to work properly until I discovered that the device needed a firmware update to finally "communicate" with my 520. However, the "conversation" turned out to be insufficient. I spent the next hour trying to get the devices to communicate with each other, which required me to search for an Android app, the necessary display software (which turned out to be Garmin Connect), then create an account in Connect, register the device, and update the firmware. In my opinion, it's quite a hassle for two companion devices from the same manufacturer, using the same pairing system. Usually, they start working right out of the box.
However, once everything is set up, Vision shines in all its glory. I often find myself involuntarily glancing at the bike computer, and this problem only worsens in the morning when I put on dark glasses to avoid the sun interfering with my road awareness. As a result, there is a wild mix of nearsightedness, screen glare, and dark glasses, which makes it quite difficult to see the image on the screen while avoiding distracted drivers and arrogant hipster cyclists. But if Vision is attached to my glasses, all I need to do to see the necessary information is to close one eye for a second, without taking my eyes off the road.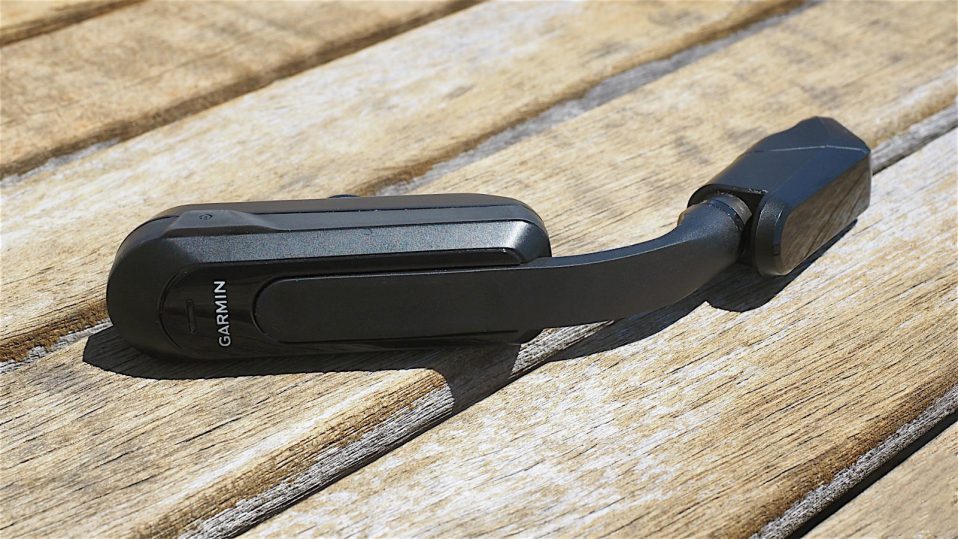 However, despite all the advantages of Vision, it is worth noting that it is not the kind of product that you can easily throw into a shopping cart while standing in a boring queue at the checkout. In other words, it is not suitable for everyone. For example, cyclists who spend most of their time riding around the city (with frequent stops) probably shouldn't buy it. It is more suitable for long open training rides. It is a serious sports tool that requires a serious budget.
As I mentioned earlier, Vision will cost you $400. That's more than I paid for my 40-inch TV and roughly the same price as a next-generation gaming console. Furthermore, on its own, Vision is absolutely useless. Essentially, it is just a Bluetooth screen that attaches to your glasses. In order for it to display information, you need to connect it to a bike computer, which costs between $300 and $500, and attach it to glasses that cost around $50. As a result, the starting price for this whole set is between $750 and $900, which is the price difference between a Huffy bike and a decent road bike. So the choice comes down to this: either a good bike or a Huffy with a screen attached to your glasses. Which option do you prefer?